It's go time, teachers! Kicking off the school year usually involves making lots of first impressions, not just with your students, but with parents, staff, and administration as well. Studies show that first impressions are formed within the first 17 seconds of meeting someone new, and a good first impression can help set the tone for positive relationships. A big part of that first impression involves what people see, so take some time to choose a teacher outfit that sends a positive message. Need some ideas? We've got you covered! I have teamed up with seven super-stylish, amazing teachers to bring you some examples of outfits that are perfect for teachers heading back to school.
I've posted my own teacher outfit ideas for  back to school night, the first day of school, and a casual school day below, and for even more inspiration, be sure to check out each of my teacher-blogger friends' back to school ideas which are linked below below as well.
Note: This post contains affiliate links. Purchasing through these links may result in my earning a commission or referral fee at no cost to you. I truly appreciate your support of Everyday Teacher Style. As always, all opinions expressed here are 100% my own, and I always recommend brands and products that I have had good experiences with and think you'll love, too.
Back to School Teacher Outfit Ideas
One Great Piece for Back to School and Beyond
Let's face it: teacher salaries prohibit most of us from buying new expensive outfits at the drop of a hat. But luckily, with some basic closet staples, you can add a statement piece or two and create a whole new look. I found this gorgeous long floral kimono at Target recently (under $30!), and the colors are perfect for summer right on through late fall. Plus, it can be dressed up or down, making it an ideal addition to your back to school collection. I've styled this kimono three ways using other pieces I already owned so you can see how I plan to work it in as I head back to school this year.
Back to School / Meet the Teacher / Open House Night
Whatever you want to call it, most schools have an evening when parents are invited to their child's classroom to meet the teacher and see the learning space. At my school, this takes place the evening before the kids come for their first day of school, so it truly is the first impression we make with both students and parents. Most of the teachers I know dress up a little more than usual for back to school night. The goal is to look professional (communicates "I know what I'm doing"), polished (communicates "I'm organized and responsible"), and stylish (communicates "I'm current with the times"). I love wearing a dress or skirt on open house night, but there have been a few years when I've chosen to wear pants as well. A pretty kimono can dress up an otherwise plain outfit while still keeping you comfortable and cool (duh, August).
Shop This Look:
This same look can be accomplished with black "work" pants as well if you're more comfortable that way. Just wear a flowy tank and some business casual pants (mine are under $30!) and you're good to go.
Shop This Look:
First Day With Students
On the first day with your kiddos, you want an outfit that communicates professionalism, confidence, and also is fun and welcoming. When I was a brand new teacher I used to wear a business-type suit on the first day to make myself look older. I was so uncomfortable and stiff that I'm sure it showed. Now I opt for something much more comfortable and "friendly" looking, but still professional, and this works better for me. This same floral kimono is perfect for Day 1 with the addition of some white slacks, a rust colored tee, and some pretty wedges. I teach high school students, so I almost always wear heels the first few days to make me as tall as or taller than many of my students. Well, except for the basketball players. I love a more colorful, cheerful look for Day 1 because it communicates warmth and welcome. And that's good because then my clothes are welcoming the students, not just my awkward wave like in the photo below. :-/
Shop This Look:
Casual Friday
Once you've kicked off the first week or two of school in style, if your school is like mine, casual Fridays roll in. At my school we can wear jeans any day, as long as we dress them up and still look professional. The look below is something I would wear on a regular day, but if your school only allows jeans on Fridays, you could pull it out then. At any rate, the point is that a kimono like this can help you keep your more casual look stylish and slightly dressier than just plain jeans and a tee. Make it a graphic tee and some comfy Birkenstocks and you've got a comfy, stylish vibe that's perfect for those less formal days.
Shop This Look: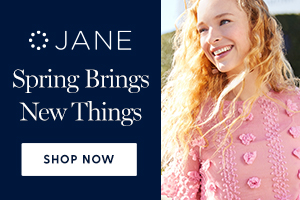 More Back-to-School Outfit Ideas from Teacher-Bloggers
These ladies are always inspirational and fun, so be sure to subscribe to their blogs and follow their other social accounts as well!
Do you have go-to teacher outfit formulas that work for you for those important days? I'd love to see them and I know others would too, so feel free to tell us about them or share photos in the comments.
And for those who have already headed back to school or will be soon, have a great year!